ANNUAL MAINTENANCE, INSPECTION AND REPAIR
This service consists of a visual inspection conducted with care by our team. An evaluation once or twice a year of the roofing of your property allows us to quickly detect imperfections that could become a problem in the long term. Our team evaluates the equipment, accessories and devices on the roof (drains, vents, gutters, air conditioning unit, etc.) and ensures the watertightness (flashings, scalings, drains, etc.) in order to prolong the life of your roof.
Our technical support service evaluates waterproofing problems, mold or any other problems related to the roof in order to guide you in the maintenance and repair of your roof. Our expertise allows us to advise you on your execution plan and the selection of appropriate materials. We simplify the process by guiding you with quality products that are adapted to your budget and your needs.
To perform this maintenance, it is necessary to have precise equipment and to take certain precautions. To avoid exposing yourself unnecessarily to risks, call on our expert roofers for maintenance work.
The selection of materials used in your roofing projects is a top priority. That's why, since 1978, we've been using superior quality and durable products.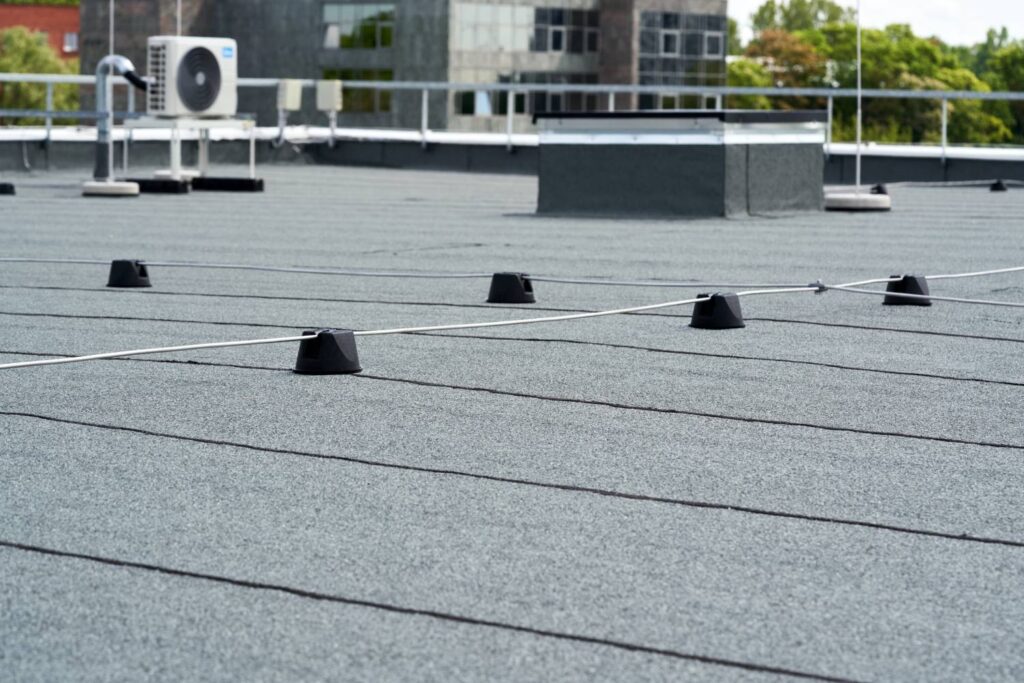 Get a quote from one of our experts. We will respond quickly to your questions and requests.